Description
The country is comprised of two isolated islands with several smaller surrounding islands. The closest countries to New Zealand are New Caledonia, Fiji, and Tonga. The north island is considered to be less mountainous, but has volcanic action. The south island is larger in mass and has more mountains.

New Zealand has an extraordinary flora and fauna, with 80% of the flora being endemic to the country. There is a mild temperate climate, where the conditions between regions vary from extremely wet to semi-arid.

New Zealand has its capital located in Wellington, where the Governor General represents Queen Elizabeth II, who is the Head of the State. Her title is rather symbolic, rather than of actual power. The Prime Minister is the Head of Government, with the political power resting in the Parliament of New Zealand. There is no written constitution, but the Constitutional Act of 1986, provides a basic formal structure of a constitution. With a modern and prosperous economy that employs the New Zealand Dollar, the standard of living is very high.

The New Zealand culture is very diverse as a result of the English, Scottish, Irish, American, as well, as the Australian and Maori cultures. The music is similar to that of the U.K and the U.S., although it's infused with New Zealand and Pacific qualities.

New Zealand is widely known for its extreme sports and adventure tourism. They enjoy an array of water sports, cricket, netball, basketball, lawn bowling, soccer and more often than most, the rugby league, plus many others.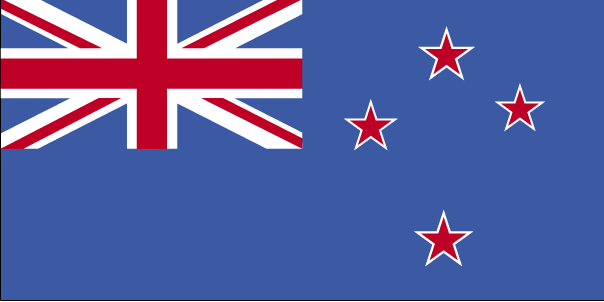 Quick Facts
Population: 4,327,944
Capital: Wellington
Per-capita GDP: $ 28000
Size: 267,710 km2
Time Zone: (GMT + 12:00 hours) Auckland

US State Department
Travel Warning: YES
See :
Country Specific Info.
Country information is adapted from public domain resources including the CIA World Fact Book and www.Wikipedia.org.
Please report errors or concerns to questions@abroadoffice.net.